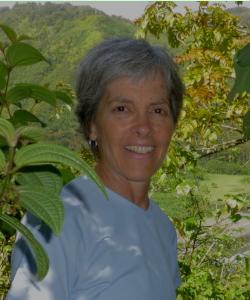 I hope this information helps you as you choose a therapist.
I have been working with children and families for 30 years. Over all that time, and the many miles between where I began and where I am now, I have learned much. I was blessed with wonderful teachers and colleagues who've been experts in multiple different school and approaches of family systems therapy, cognitive behavioral, client-centered, Gestalt, multimodal, psychodynamic, brief solution-focused and EMDR treatment among others.
We are constantly learning more about human development, about the interconnectedness of mind and body, and about how the incredible brain works. Part of what excites me about working in psychotherapy is the continual challenge to stay open to what I don't know. Professionally I strive to integrate what seems truly new and worth exploring with what has been faithfully valuable in the past. I obtain consultation on a regular basis from clinicians whom I consider masters. I share what I know, and invite clients to help me define what will be the most useful and meaningful way of working with them.
Although I was born in New York City, and grew up just outside it in New Jersey, I began working with children and families in Santiago, Chile, in the 1970's. I had graduated from St. Louis University in St. Louis, Mo. in 1971, and headed to Chile for a year on a Fullbright Grant. This led me to a decision to make my home in Chile. I had fallen in love with my first husband and the wonderful people and country of Chile.
I received a degree and professional licensure in Clinical Child Pyschology from the Universidad Catolica de Chile in 1977. From 1980 through 1991 I worked at the Universidad Catolica and became an Assistant Professor, teaching and supervising students in clinical psychology and family therapy. I served as the Director of the Child and Adolescent Program of the University's Psychological Clinic from 1987 through 1991.
I returned to the U.S. in November of 1991. Although I became credentialed as a Licensed Marriage and Family Therapist, and Approved Supervisor on the basis of my training and work in Chile, I obtained a Master of Social Work Degree from UT Austin for broader credentialing. For nearly 12 years I worked for the Austin-Travis County Mental Health Mental Retardation Center, as a bilingual therapist for the children's outpatient mental health program (formerly "DayGlo".) Gradually, in 1996, I restarted part-time private practice, as I had done also in Chile. Since July, 2003, aside from some some adjunct teaching at the New College of St. Edward's University, I have devoted myself exclusively to private practice.